Integrative Chakra Therapy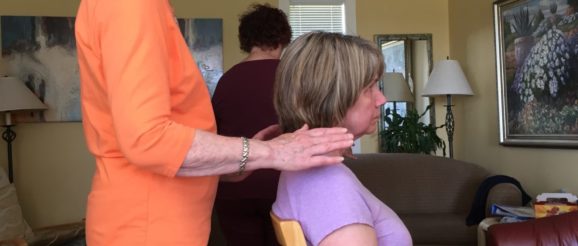 I am pleased to announce I will be teaching Dr. Richard Jelusich's Integrative Chakra Therapy (TM): Healers' Training for the Whole Human Being starting March 18th 2017, in Camrose Alberta.
I completed ICT almost 7 years ago using it every day in my work and daily life. For the past three years I have been teaching makeup classes under the supervision of Dr. Richard Jelusich as well as co-teaching and supervising student practices.
The course: Integrative Chakra Therapy is 18-Levels and 2½ year long; blending philosophy, techniques and experiential spiritual healing.
This course is not just for those who wish to just learn a healing modality. But, for those who wish to continue a personal spiritual journey of self-development.
As a Student you will learn aspects of  spiritual healing. How to enhance your already present pranic, radiatory, telepathic and magnetic healing abilities. You will learn why Spiritual healing is not limited to time or space. And, you will gain an awareness of how Spiritual healing works at the level of the chakras; where "you" the "whole human being" emanates his/her individuation into this dimension.
I believe this to be one the most powerful and fundamental forms of healing; that I personally know of. For, Spiritual Healing works on the level of consciousness and affects the four archetypes of an individual: mental, physical, emotional and spiritual. Listen to a live interview with Dr. Richard Jelusich on What is Spiritual Healing?
So come join me in Camrose and start your journey of self-awareness and self-empowerment.
More Information Introductory Class March 18 – 19  Calendar of Class Dates
To Register Call: 403-243-4768 or email: info@gaianaturaltherapies.com 
Personal Investment is $450.00 for each full weekend
Cost includes: course syllabus – flash drive of lecture and presentation for future reference – monthly practice and meet ups for reflective practice and question answer sessions via Skype